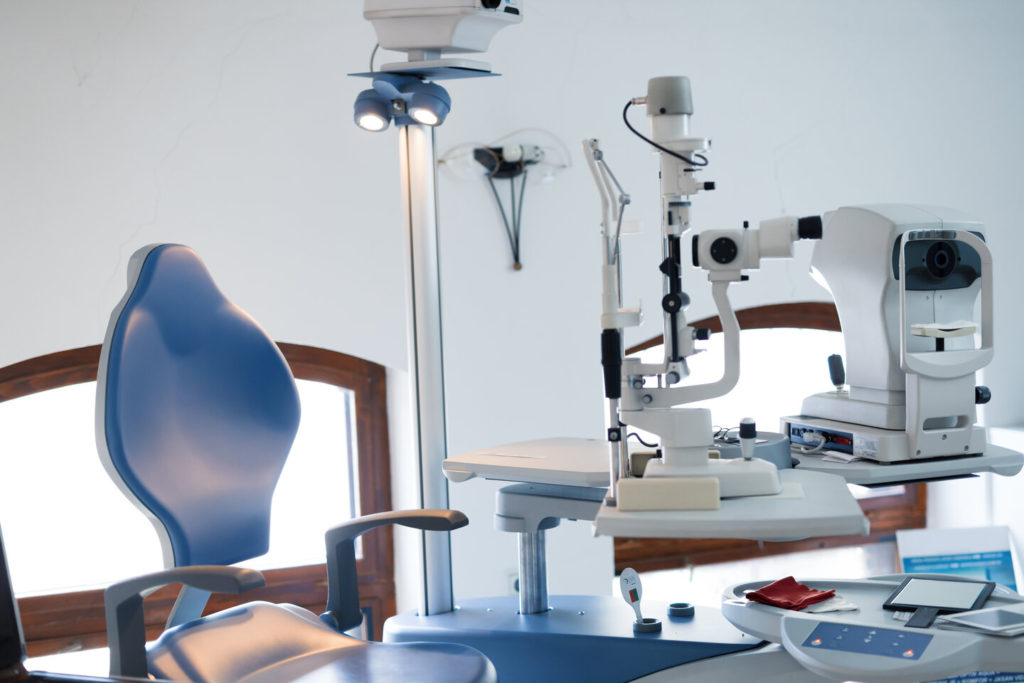 Hospitals are places where many lives are saved daily. A hospital's operation is likely to be busy in more cases than not. One of the challenges encountered by hospitals and healthcare facilities, in general, is the unavailability of sufficient medical equipment to attend to the patients. This should not be the case, and a hospital should ideally be well equipped to take up multiple emergency cases, even if they show up unexpectedly.

In some cases, numerous patients have to be kept waiting at a hospital, such that they can benefit from the health equipment available. Readily available medical equipment reflects on the quality of healthcare.
It very often is the case that despite their wilfulness, hospitals are unable to make sufficient equipment available for the patients due to financial constraints. It henceforth may become difficult for a hospital to meet up with high standards of patient care, which the patients expect.

Second-hand equipment is the feasible way out for healthcare facilities under high demand and tight budgets.

Hospitals stand to benefit tremendously from investing in second-hand healthcare equipment. This will let them boost the quality of healthcare services that they provide. The quality of second hand healthcare equipment and its utility in promoting enhanced healthcare naturally becomes a point of consideration. But when a piece of medical equipment is second hand, it does not go to show that the equipment is crummy.
When we come across second hand medical equipment for sale, the source of the same is a hospital that is in the process of upgrading its equipment. Alternately, used medical equipment up for sale may be a part of liquidation sale.

This goes to show that the used medical equipment was delivering a sound service to its users before it was put up for sale. A buyer is likely to find used medical equipment at a good price, something that easily lies in his budget. He may not be required to look around too much for the used medical equipment, as he needs to look for new medical equipment.

The right way to buy second hand medical equipment

In numerous cases, going for used medical equipment is the only alternative available before the hospitals for updating their machine fleet, which would result in improved delivery of healthcare. But a buyer should have a reasonable bit of an idea about how to navigate the marketplace.
o When one goes for used medical equipment, he should try and make sure that he purchases from a reputed seller. This lets one overcome all doubts associated with the quality of the product. A seller who has vast working experience behind them is sure to sell the best quality specialist hospital equipment.

o It is then preferable to go ahead with the services of a vendor who can assure you of sound after-sales service. Their services should include installation, software upgrade, and routine maintenance over the long term.

o A buyer should keep an eye out for liquidation sales conducted by a hospital or any healthcare facility. This is likely to get them some great deals for used medical equipment. Used medical equipment sourced from a healthcare facility's liquidation sale is sure to deliver a prime performance.

o The best deals among used medical equipment are likely to give you an inclusive warranty over parts and labour

Benefits of using used medical equipment

A brand new piece of medical equipment brings with it its benefits, but used medical equipment does the same as well. So choosing the right vendor for buying used medical equipment makes all the difference. When you buy used medical equipment from a reputed vendor such as Amber USA, you can be rest assured that your purchase is among the finest used medical equipment available in the market. Your purchase is sure to deliver a long, reliable, and efficient service when it is sourced from Amber USA. This becomes more particularly so the case when you are aiming at increasing your medical inventory.

Used medical equipment will be available at a more affordable price as compared to brand-new medical equipment, and you can invest the additional money on the other requirements at your healthcare facility. Waiting time for the patients will also reduce to boost the quality of healthcare and improve the patient experience. AmberUSA also offers the finest after-sales service for all equipment sold.