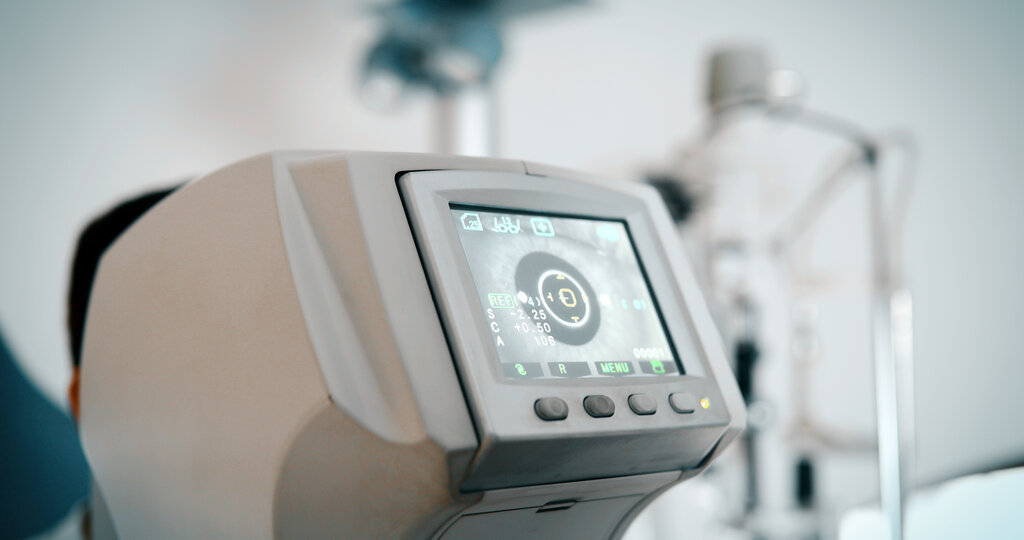 Medical imaging is a crucial part of modern medical care. Imaging equipment such as MRI, CT scanners, and x-ray machines give doctors insights they wouldn't have otherwise had into patients' conditions. This post will compare new and used medical imaging equipment to help you make an informed decision on which type is right for you.
New vs Used Medical Imaging Equipment – Cost Breakdown:
When buying medical equipment like MRIs and x-rays, your first question should always be "do I need new or used?" It can be hard to tell the difference at first glance, but there are many things to consider before making a purchase. In this article we'll compare the costs of both types of machine in order to make your decision easier.
New Medical Imaging Equipment:
Buying new medical imaging equipment can be a good choice if you have the budget for it. However, there are many trade-offs that come with buying new equipment. For one, you will have to pay for all of the newest technology (which, admittedly, is pretty cool). This means that the machine will most likely be more expensive than used equipment because newer machines are always more expensive than older ones. The other issue is that many companies offer incentives to purchase newer products, such as this Siemens incentive or this GE incentive . Newer machines also require special training and certification to operate effectively. All of these factors make buying new medical imaging equipment much more expensive than buying used.
Used Medical Imaging Equipment:
Used medical imaging equipment is, in many cases, a much better choice than new. As previously mentioned, second hand medical equipment tend to be cheaper than new ones. This can be for a variety of reasons, but the most common is that older equipment has already depreciated in value from when it was new. In addition to being cheaper, used machines can be just as good as their newer counterparts. Medical technology is constantly improving and newer machines may have extra bells and whistles that you're not interested in paying for or using. Older machines may still be fully functional and compatible with your hospital's computer systems and procedures. Used machines may even have been previously certified by your hospital or have minimal cosmetic wear and tear. These factors make used equipment far more appealing than new machines.
In short, new technology is almost always more expensive than used and the newer the machine, the more expensive it becomes. Both types of equipment are good options and there are a wide variety of options for both types of machine you can find online . Most medical imaging equipment can last for decades and thus getting a good deal on new equipment is not just good for your finances, but can also be a smart financial move that will save you money down the road from now until the time that your equipment needs replacement.
Used MRI Equipment For Sale – Considerations:
1. Safety – The most important consideration when purchasing an MRI system is that it has been inspected by an independent specialist who is familiar with all aspects of MRI safety and reliability, not just mechanical parts. Trying to save a few dollars can put your patients at risk for injury or death. (A Brief Guide To MRI Safety)
2. Warranty – Most organizations that sell used equipment will come with a warranty, but beware if you are trying to get something cheap and are willing to use the warranty, you may be buying someone else's problem or even worse yet, a death-trap.
"Traditionally, less than 5% of medical imaging equipment (including MRI and ultrasound) fails nationwide because this is one of the highest safety standards in any industry. The U.S. medical imaging industry is critically monitored by the FDA and OSHA, while this may deter some potential investors, it also means that the vast majority of MRI equipment is safe to use." – (MRI Safety Concerns)
3. Repairs – This may not be a consideration for a short-term rental but when considering purchasing a machine you need to consider how long you will be renting this piece of equipment for and how often it will need repairs from damage or breakdowns.
4. Accessibility – If the machines are located in a hospital or large medical center and the purchase is through an organization such as a medical insurance company, you will have no problems getting access to your rental device. If purchased from a private organization or dealer, you may find yourself trying to navigate through some complex licensing processes to get access to your purchased equipment.
5. Cost – Reputable organizations will source their equipment directly from manufacturers with low overhead costs, so you always get what you pay for with these machines and are likely getting the best quality at the lowest price. So how can you tell if the price is right? If you find your machine selling for thousands less that what it should, then you should be suspect of the quality or warrantee.
The most important consideration when purchasing an MRI system is that it has been inspected by an independent specialist who is familiar with all aspects of MRI safety and reliability, not just mechanical parts.