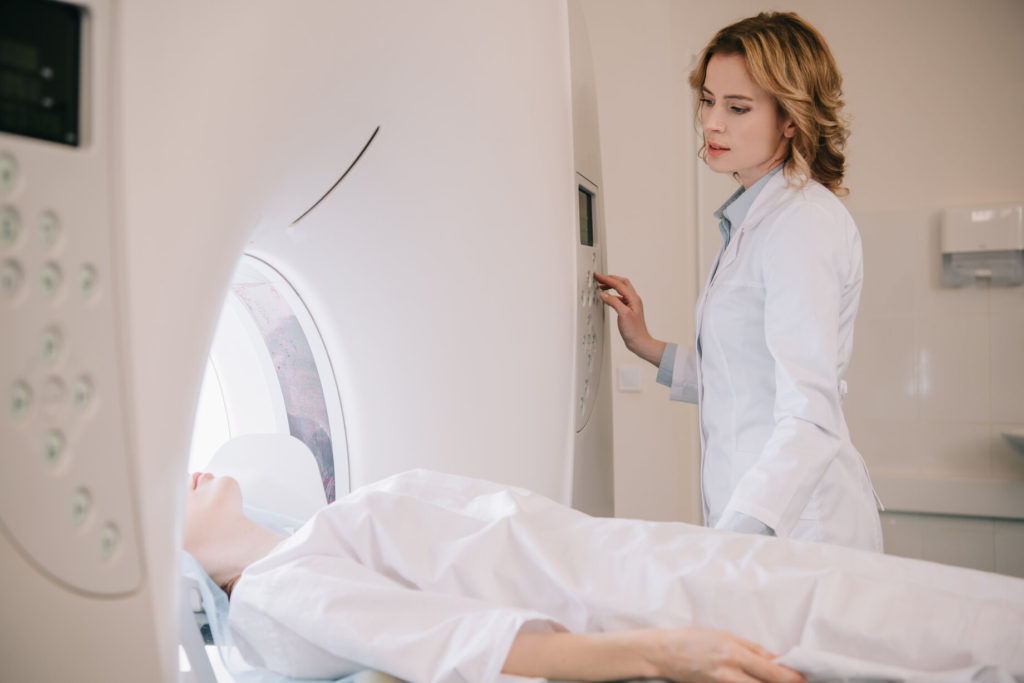 If you're considering purchasing your first PET/CT scanner for your medical facility, you are about to step into a sea of options, accessories, and price points for the equipment. Before getting started on your purchase, however, there are a few questions you should be able to answer. While there may be a variety of information that you've already considered, being able to answer these questions could help you get started through the right path.
With the advancements of nuclear imaging techniques, PET/CT scanning was developed for useful diagnostic imaging by combining Positron Emission Tomography (PET) and Computed Tomography (CT) into a single machine. A PET/CT scan provides information about the internal structure and function of the cells and tissues in an individual's body within a single session. So it's no wonder you're trying to upgrade your medical facility by bringing in one of the most advanced forms of medical imaging techniques. However, before making your purchase, we, at Amber USA, have constructed a set of questions you should be able to answer effectively.
1. Which PET/CT machine is right for you?
Trying to determine the answer to this question would come down to a number of things to consider. This includes the required slice, the brand preference, cooling systems, and even the types of studies you're most likely to conduct once you purchase the system. Preparing for how you intend to use the system will eliminate many other machines in the running once you begin to shop for equipment.
2. How can I be sure I'm receiving an effective system?
Since this would be your first PET/CT scanning purchase (whether in the used and refurbished market or brand new), you should be aware that when it comes to used systems, some PET/CT scanners are used and cared for better by some owners than others. Purchasing brand new systems, on the other hand, have less of a risk if you're planning on making your purchase form a reputed company. However, if you're budgeting your options, used and refurbished systems might just be right for you. Although you have to be prepared to ask for documentation on the system, refurbished reports, and should be able to perform an inspection on the equipment to make sure it is fault-free.
3. How much will the system cost me?
Having a budget in mind is essential, that way you can narrow down your options. If you have the money to spend, you can be guaranteed an excellent system if you're about to purchase a brand new machine from a reputed firm. However, PET/CT scanners do come with a hefty price tag. Used and refurbished systems are known for being just as efficient while being nearly 1/4th of the original cost.
If you're looking for more information regarding your purchase, contact Amber USA. We are more than happy to help our customers with their purchase. We have a longstanding reputation in the market for issuing the highest quality used and refurbished medical imaging equipment at an affordable cost. Whether you're looking for a GE PET/CT scanner or any other imaging equipment of different brands, like OEC C Arm, Siemens MRI machines etc, we have it all! Contact us now for inquiries!