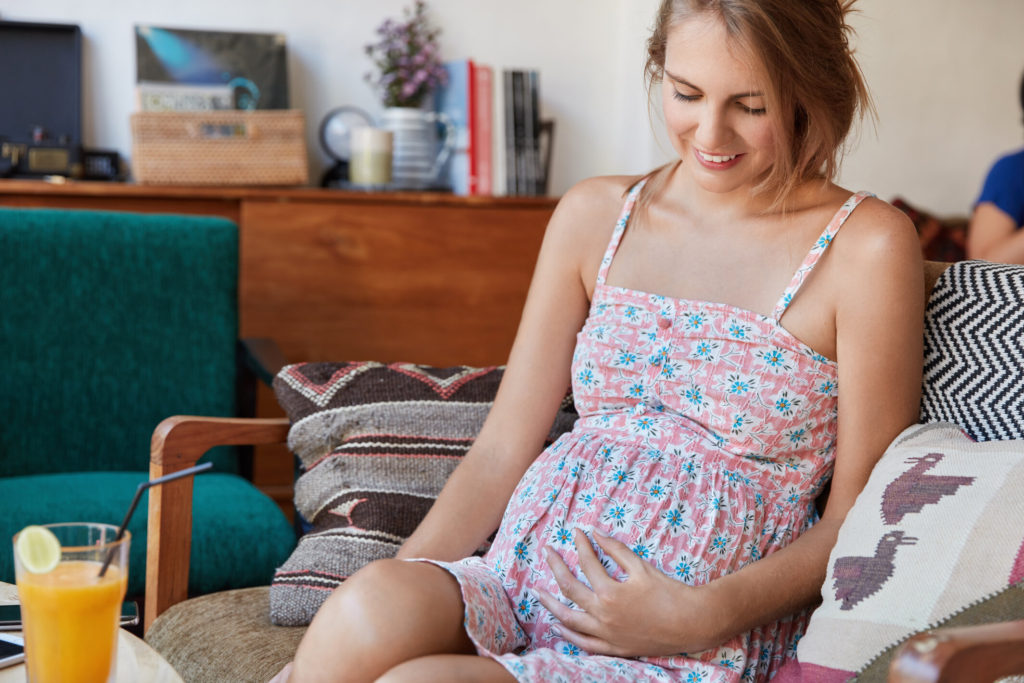 The choice and passion for building a family have always been on a raise. The pandemic has given us many lessons one of which is the desire to have a strong family bond. Intended parents especially in California where there are a lot of opportunities for surrogacy, consider surrogacy travel as safe in the year 2021 as people are getting vaccinated and things are slowly getting back to new normal.
Many women come forward to help these intended parents who could not conceive on their own.  Before you take a step to know how to become a surrogate mother in California, several qualifications have to be met. The below article explains the most common requirements and a few additional qualifications required by some surrogacy agencies.
General requirements:
A surrogate's age has to be at least 21. The maximum age limit differs from agency to agency. Some set an upper age limit of 40; some allow up to 43 or even 44. This is because of the hormone imbalances that may arise after a certain age or some women may have menopause early.
A healthy BMI of not higher than 32. Most surrogacy agencies set a minimum BMI limit of 18.
Pregnancy requirements by IVF Clinics:
The surrogate should have at least one healthy pregnancy and have had successful delivery in the past. Some agencies set a limit of the number of past pregnancies to 5.
Should not have more than 3 Caesarean delivery. Few IVF clinics allow only two prior C-sections.
Time restrictions:
Done pop smear less than a year
6 months passed after the last normal or C-section delivery
Health requirements:
She is physically and emotionally healthy. Few health conditions if found will lead to surrogate disqualification, which is described later in the article.
Doesn't have a history of mental illness.
She should not be taking anti-depressants at least for the last 12 months.
Doesn't smoke or use any drugs. Doesn't have addictions like caffeine, etc.
Doesn't consume alcohol.
Have a healthy lifestyle.
Finance and state requirements:
Surrogate should be from a surrogacy friendly state due to surrogacy is banned in few states. California surrogates don't have these restrictions due to the excellent clear laws. Some agencies only allow U.S. citizens to become a surrogate.
Financially stable and independent meaning she should not be receiving financial aid from state or federal schemes.
Should have a proper support system at home to lean on during complications, emotional stress or hormonal imbalance due to pregnancy.
No convictions or criminal records or child abuse.
Required confessions:
Willing to travel to IVF center, clinics or to meet the intended parents.
Willing to undergo physical and psychological screening and consultation.
Agree to drug use and alcohol screening.
Willing to remove birth control devices like IUD before IVF procedure.
Willing to carry more than one child in case an embryo split.
Willing to terminate pregnancy in case of complications and a possibility of no survival of the baby.
Willing to take injections and medications required during pregnancy.
Willing to hand over the baby after delivery. This will however be taken care of in the legal contracts.
Willing to perform background checks on self and family and allows the intended parents to have a discussion or interview with spouse or family.
Possible disqualifications:
Woman who is currently breastfeeding.
Have never been pregnant.
Woman who is in menopause or post-menopausal stage.
Some clinics don't allow woman having PCOS to be a surrogate.
Had gestational diabetes.
Had preeclampsia, endometriosis.
Chronic mental illness or hypertension.
Physical conditions including but not limited to Hepatitis, HIV, heart problems, diabetes, thyroid disease, pelvic inflammation, sickle cells, cancer, etc. However, some clinics don't disqualify a surrogate for having hypothyroidism and HPV or Herpes.
Some agencies do not allow a surrogate if she had body piercings or tattoos done in the last 6 months.
Tubal litigations are allowed however IUDs are not allowed; they have to be removed before the IVF process.
Living in a dangerous, unsafe environment or with dangerous people.
Agency handling all surrogacy requirements:
"Made in the USA Surrogacy" is the friendly full-service surrogacy agency you can find if you are willing to become a surrogate and would like to know further on how to become a surrogate mother in California. We give proper consultation and explain all the procedures in detail beforehand so that a surrogate gets a clear understanding of the expectations out of her and she gets sufficient time to make decisions. We have a number of branches in California to name a few Sacramento, Los Angeles, San Francisco, etc., to make travel easy for prospective surrogates and parents.