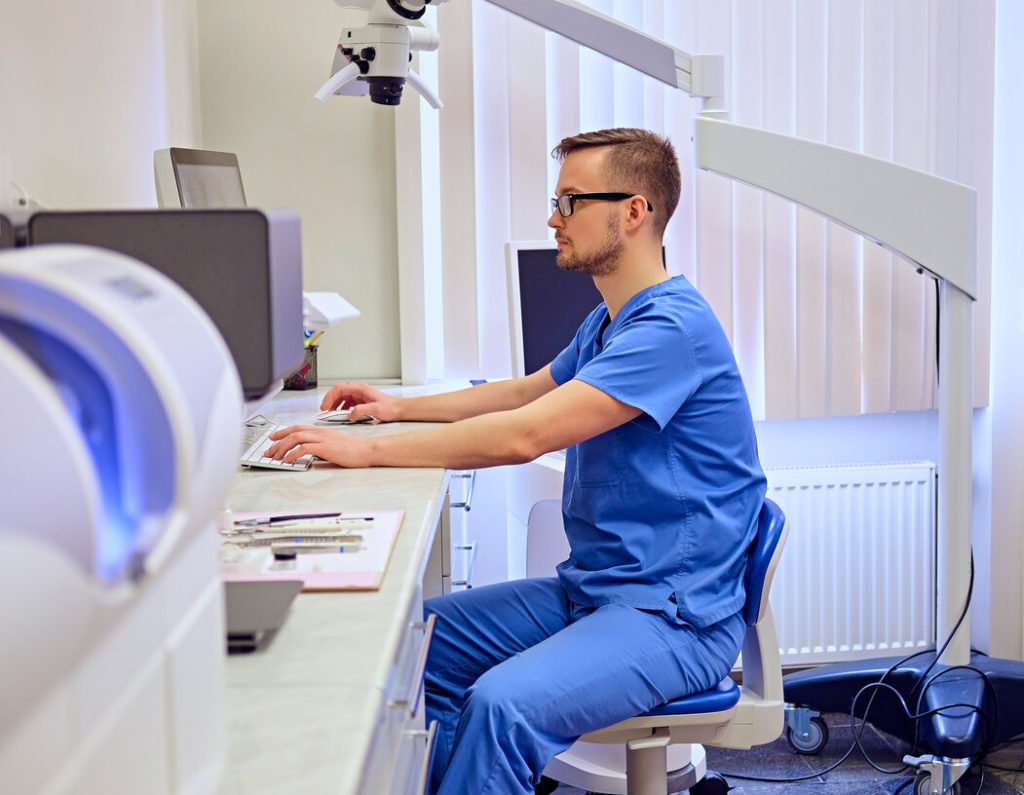 In the current age, it's never been easier to share files and information. Thanks to the advancements in technology, with emails, texts, tweets, and other forms of information sharing, these processes can now be used in the healthcare industry.
In the past few years, the culture of hospitals, imaging centers, and other healthcare areas for information systems has been quite narrow in use. In other words, there were significantly little file-sharing capabilities. There were also concerns in maintaining data integrity when it came to patient information.
Fortunately, it has now become relatively easy to make use of information-sharing capabilities. This includes digital imaging file sharing through cloud-based platforms or networks or emailing important x-ray images to another location for ease of access. The reality is that there has been a vast improvement in the medical imaging industry. This is because of the aging population seeking better technological care, newer advancements in imaging technology, and the increase in size for data studies.
A few of the benefits of medical image file sharing include:
Digital images of medical files can be shared quickly and easily among healthcare professionals and departments.
The ability to access and make use of images from other healthcare providers. This could reduce duplicate images being created while being able to reduce the amount of radiation that a patient may be exposed to.
It is easier to track the progress of a patient through treatments and through the evaluation of an adequate treatment strategy.
Mergers normally occur in healthcare industries. By being provided with the opportunity to share imaging files digitally, through disparate PACS systems, the IT department wouldn't have to revamp existing imaging infrastructures,
Multiple patients would now be signing up for a better, more convenient and affordable health plan with higher deductibles. It would simply make more sense for patients to look for quality and affordability in medical imaging by being able to share images between their healthcare providers.
When physicians or other medical practitioners can share their medical images among each other, they can develop a better and deeper referral network. This would mean increased volumes of pr.
When it comes to the technical part of medical imaging, the IT department would be the one to thank. Without proper IT developments, there wouldn't be a chance to allow adequate file sharing within the medical imaging industry. It's generally very common for the different departments in the healthcare industry to have different repositories in medical imaging. However, it would be better to have a larger and smarter repository. This would ensure that storage and retrieval of files would be easier and more focused. For this, three things need to happen:
Images should be able to connect to a central location so that images can be integrated locally.
All images from all different imaging devices should be able to be shared through a single application.
The different medical imaging networks should be able to communicate with each other for inquiries.
For now, the best solution to file sharing for medical imaging would be the cloud considering its flexibility with the technological environment. However, it is expected that there would be improvements in the future.
If you're looking to acquire second hand medical equipment for your medical facility, the best place to search would be at Amber USA. We have a reputation for providing optimal second hand medical equipment for patient care. We guarantee the best services in the market! Contact us now for inquiries!