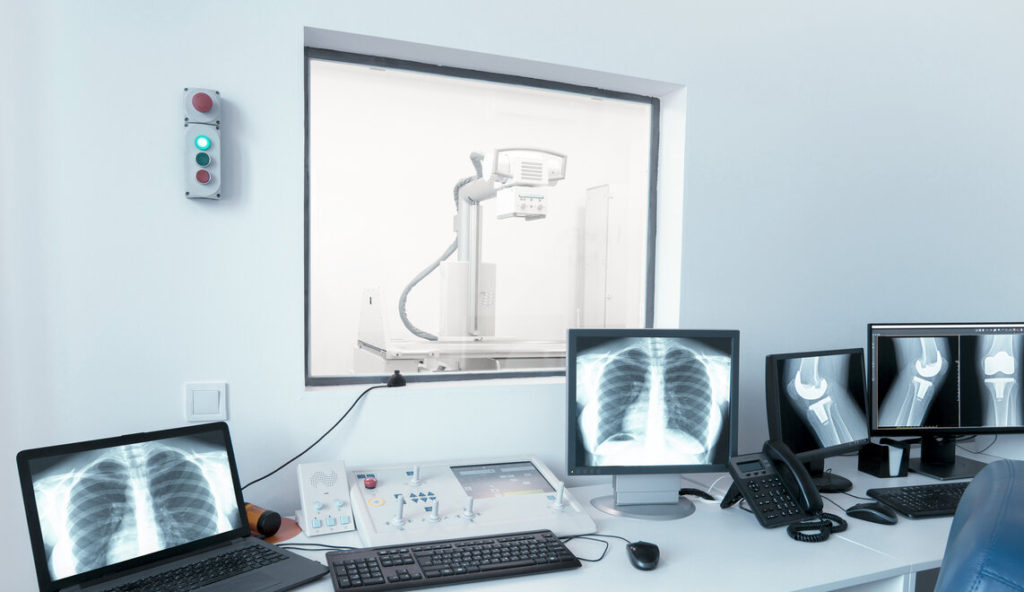 All medical imaging devices are useful. However, some machines were created specifically to fulfill particular needs. Let's look at x-ray devices. The first x-ray was introduced by Wilhelm Roentgen over 100 years ago. The device was first invented to "see" inside the human body. Over the years we have noticed a massive change in the medical imaging industry on a positive note. The use of these machines has become a necessity due to the non-invasive techniques for observing the internal structure of the body.
X-rays have been seen as one of the most beneficial forms of medical imaging, and various advancements have been introduced in the x-ray imaging systems alone. One of the most beneficial types of x-ray systems that have been introduced is the portable x-ray machine. Portable x-ray machines are known for their efficiency since they can be used to treat patients who are home-bound or people who are unable to make a trip to the hospital for their exams.
However, when medical facilities try to purchase these systems, they may often wonder how beneficial it would be to their own facility. In that case, they may have to weigh their options.
Portable chest x-ray exams have become one of the most common in intensive care units. The advantage of being able to perform a bedside x-ray exam is a valuable asset to many hospitals. There is even clear clinical evidence that shows the last Digital Radiography portable x-ray units allow x-ray exams to be taken in half the time film-based exams did.
One of the more substantial benefits for patient care can be seen through portable x-ray units equipped with flat panel detectors. This type of technology allows physicians to view x-ray images in a matter of seconds after radiation exposure. Additionally, it also provides improved patient care and a more streamlined workflow for radiologists.
For pricing on portable x-ray systems, it depends, firstly on the technology and the power rating of the unit. Finally, pricing also depends on the type and size of the system.
Although analog portable x-ray systems may only require a modest investment of around 40,000 to 80,000 USD compared to digital systems, the standard of digital systems makes it more worthwhile, while providing numerous benefits compared to conventional film-based analog systems.
Regarding support and service, most organizations typically go for full-coverage service plans. This includes the x-ray tube, battery, and detector drop protection. The protection service is due to the high cost of repairing the digital system as compared to analog systems.
Deciding whether a digital or conventional portable x-ray machine is right for an organization can be tough. While digital systems do provide numerous benefits, organizations should weigh the benefits and drawbacks of purchasing it for themselves first. If you are looking to purchase a GE portable x ray machine for sale or mobile x-ray machine for sale, Amber USA has you covered! Amber USA issues some of highest quality used and refurbished medical imaging equipment at affordable prices for optimal patient care. Contact Amber USA now for inquiries!