One of the most well-known exports from Colombia is coffee, which shows the country's extensive and famous history in the culinary arts. Colombian coffee is renowned for its superior quality and delectable flavor throughout the world. Colombian bakeries have recently come to be known for their distinctive and flavorful pastries. One such marvel is the Mecatos Cafe and Bakery providing a taste of Colombia through its delectable baked goods and coffee for breakfast and any other time of the day. And if you are looking for some Colombian bakery and coffee shop franchise opportunities, nothing can beat Mecatos.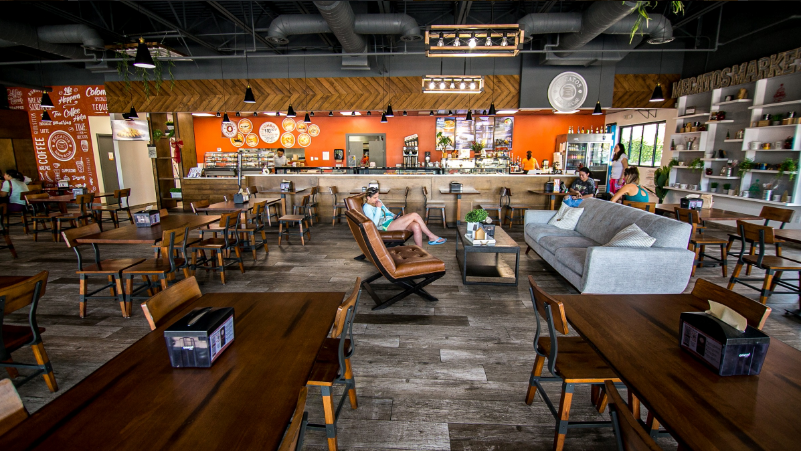 About Mecatos Cafe and Bakery
Mecatos is passionate about fostering a welcoming environment where guests can savor delectable Colombian treats. With several current locations, including Lake Nona, Downtown, Lake Underhill, and Waterford Lakes, the cafe is proudly serving the City of Orlando, while also extending to Hoffner Avenue, Metrowest, Ocoee, and more.
Introducing the highly coveted tastes of Colombia and other Latin American nations to a chic, contemporary setting, Mecatos takes great pride in creating delicious, authentically-made Colombian baked goods including pastries, treats, and beverages, including fruit smoothies, hot chocolate, and refreshing coffee. Every visitor receives the same level of attentive service from a team that is committed to delivering an exceptional customer experience.
Mecatos – Colombian Bakery and Coffee Shop Franchise Opportunities
Entrepreneurs who want to introduce a taste of Colombia to their communities can take advantage of Mecatos Cafe and Bakery's franchise opportunities. The business is looking for franchisees who share its values of quality, authenticity, and community and who are passionate about food and coffee. Working with Mecatos and using a tried-and-true business model has numerous benefits including :
A Rich Menu
The menu at Mecatos Cafe and Bakery draws inspiration from traditional Colombian dishes but also features some modifications to appeal to American diners. The coffee near me offers a variety of sweet and savory baked goods which includes bread, cakes, and pastries. Popular menu items like empanadas are available in a range of flavors like beef, chicken, and cheese. Another favorite is pandebonos, a type of cheese bread. Alfajores are a type of cookie filled with dulce de leche that are delicious. Not to forget, the place also serves coffee drinks such as espresso, cappuccino, latte, and many more!
Training and Support
Thorough training and support are one of the key aspects of business with Mecatos. The chain provides a thorough training course that covers every facet of owning a Mecatos Cafe and Bakery franchise. Franchisees are trained in business operations, marketing, and client relations. Through field visits, marketing help, and access to a network of franchisees, the company also offers ongoing support to franchisees.
Site Selection
To choose the ideal location for their franchise, Mecatos closely collaborates with you. Franchisees are helped with site evaluation, lease negotiations, and construction by the company's site selection team. To ensure that the franchise is situated in an area with a high foot traffic and a strong potential customer base, the team also conducts market research.
Marketing Support
Franchisees are given marketing resources and assistance to help them market their businesses. The business provides a range of marketing materials, such as menus, brochures, and giveaways. Additionally, Mecatos aids franchisees in creating and putting into action marketing campaigns.
Conclusion
Mecatos Cafe and Bakery provide a distinctive and delectable franchise opportunity for business owners who are enthusiastic about food and coffee. The company also offers extensive training and support, as well as advice on site selection and marketing to its franchisees. Franchise opportunities with Mecatos give entrepreneurs the chance to introduce a taste of Colombia to their communities while also being a part of the prosperous chain – thanks to an established brand and the tested business model.