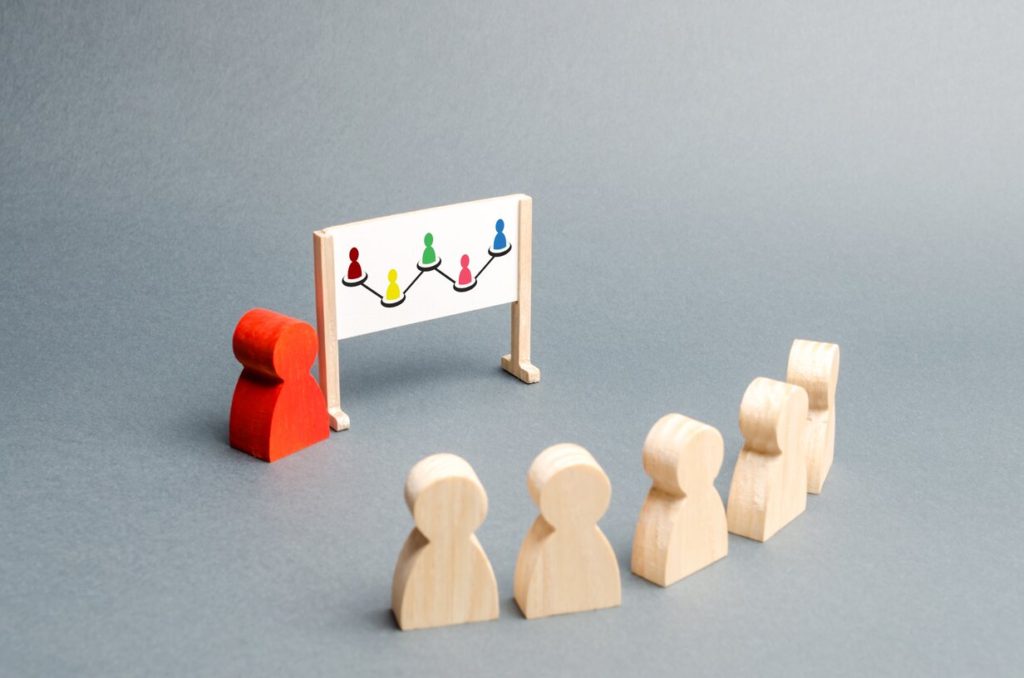 Training management software is relatively a new thing for the training companies. This software helps businesses to design, organize, scale, and maintain training programs. It also provides tools that schedule, track, and assess training efforts. You should not be confused with corporate LMS software, with training management software, which helps companies create, manage, and track their learning programs' learning efforts. The TMS comes with an accounting system, webinar, learning management system, advanced CRM, and marketing tools.
Are you looking for the TMS software that can proactively manage your company training requirements? If yes, then you have come to the right place. This blog will tell you the list of the best training management software systems in 2021.
1. ISO Train
ISO Train is super-easy, award-winning training management software that allows you to organize your courses and assign them to the employees across your company while ensuring that each employee receives alerts, which courses they take, and when to avail them. The system is affordable, robust, and has an intrusive interface.
Features:
● Corporate/business.
● Built-in LMS.
● Mobile learning.
● Certification management.
● Learner portal.
ISO Train pricing starts at $25000.00 as a one-time payment. They don't offer you free trial services.
2. SAP Litmos
SAP Litmos is a cloud-based training management system that is easy to use, fast to implement, and quick to integrate. The customers very much appreciate this system because of its usability and simplicity. To offer the ultimate training experience, this software allows content to be consumed on any platform. This software is straightforward to use for both learners and administrators. It will enable trainers to create useful and engaging training sessions. You can manage the learners' performance, provide accessible content to the learners, schedule virtual training sessions, and increase learner engagement with gamification.
Features:
● Blended learning.
● Built-in course authoring.
● Certification management.
● Training companies.
● Synchronous learning.
● eCommerce.
● Mobile learning.
3. Talent Cards
Are you looking for an audit management software that can offer you easy to digest material? If yes, then Talent Cards is the perfect software for you. Trainers can create engaging, beautiful learning cards in seconds and deliver training anytime and anywhere over the phone. It is interactive, mobile-friendly, supporting image, audio, and video upload training management software. This system is a very nice solution for learning online. Because it brings training to your employees no matter where their work takes them, basically, it's a mobile training app that allows your employees to take the training from their smartphones directly.
Features:
● Deskless training.
● Create laser-focused training.
● Upload content in multiple formats.
● Create quizzes to measure results.
● Make a training stick using spaced repetition.
● Gamify the learning experience.
● Make information accessible anywhere and anytime.
4. UQualio
UQualio is modern, flexible, inexpensive, and efficient audit management software in 2021. It's an LMS and authoring tool that allows you to create old and new learning videos for your employees. With this software, you can easily make and change your published course.
Features:
● Bite-sized videos.
● Gamification.
● Send or schedule a system invitation using email.
● Generate dynamic and real reports.
● Unlimited courses and maximum storage space.
● Progress tracking.
5. HGI
Harrington Group International is the leading and best training management software in 2021. It helps companies to deliver a seamless training experience to their employees. The application provides practical tools and allows trainers to create engaging and effective training sessions. Combining user-friendly techniques and industry-leading experience, use HGI to deliver an impactful training experience to the employees. With this system, you can offer on-site training at your destination location anytime. Whether your organization needs training in the use of IETMs or administrative training, HGI can provide you with the training you need. They can create engaging and informative distributed learning solutions for any business.
Features:
● Track the complete training history of each employee.
● Manage training by roles.
● Optimize training schedules.
● Customize fields and fields names.
● Multi-language support.