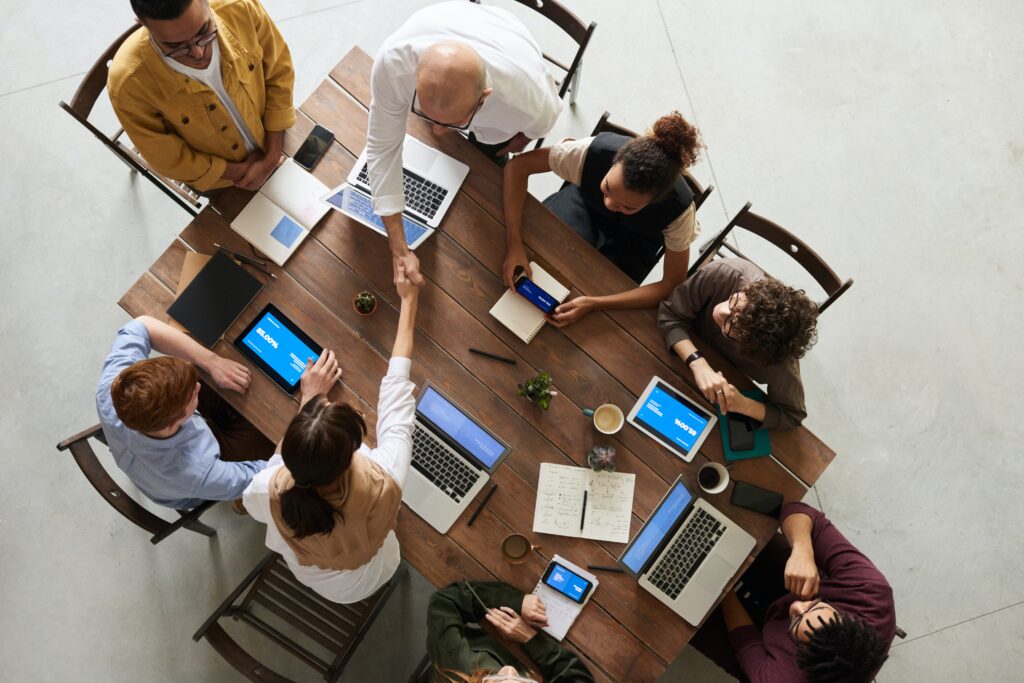 In an era where quality assurance is paramount, Quality Management Software (QMS) has become an indispensable tool for businesses striving to maintain consistency, meet regulatory compliance, and enhance operational efficiency. In this article, we will explore ten of the best QMS solutions available in the market, each offering unique features and capabilities that cater to various business needs.
1. Harrington Quality Management Software (HQMS)
Harrington Quality Management Software (HQMS) is designed to manage and monitor quality and compliance processes across diverse industries. It facilitates companies to optimize their quality systems, ensure compliance with regulatory standards, and leverage accurate data for strategic decision-making. Click Here to Check the Product.
Key Features:
Comprehensive Quality Management: Integrates all quality processes, enabling seamless data flow, enhanced visibility, and efficient decision-making.
Regulatory Compliance: Ensures adherence to various regulatory standards, including ISO 9001, FDA, and more.
Risk Management: Identifies, assesses, and mitigates risks, promoting a proactive approach to quality management.
Document Control: Manages documents effectively, ensuring that relevant, updated versions are always accessible.
Auditing: Facilitates rigorous auditing of processes, ensuring alignment with defined quality standards.
Non-Conformance Tracking: Monitors, manages, and mitigates non-conformances, ensuring timely resolution.
Customer Complaint Management: Addresses customer complaints efficiently, safeguarding the brand's reputation.
With its robust functionalities, Harrington Group HQMS stands out as a comprehensive solution for businesses seeking to elevate their quality management endeavors.
2. SAP S/4HANA Cloud
SAP S/4HANA Cloud is a comprehensive, intelligent ERP suite designed to enable companies to run their processes efficiently in the cloud. It supports quality management through integrated processes and real-time data analysis.
3. ETQ Reliance
ETQ Reliance offers a flexible QMS platform that allows businesses to optimize the critical processes that drive excellence through quality. It provides a suite of applications that ensure adherence to regulatory compliance and enhance process management.
4. Windchill
Windchill, a PLM solution by PTC, provides the foundation for companies to manage their product development processes and deliver high-quality products. Its QMS functionalities ensure that products are developed, manufactured, and maintained in compliance with quality standards.
5. Oracle Fusion Cloud Product Lifecycle Management (PLM)
Oracle Fusion Cloud PLM aids organizations in developing, launching, and maintaining profitable, high-quality products and services. It ensures that the product lifecycle adheres to the defined quality and compliance standards.
6. EASE
EASE offers a platform focused on plant floor audits, helping organizations to drive critical quality insights and improvements. It enables businesses to maintain quality standards while simultaneously enhancing operational efficiency.
7. AssurX
AssurX is a versatile QMS platform that helps organizations manage quality and compliance processes seamlessly. It ensures that businesses can effectively identify, track, and manage quality issues and maintain compliance with regulatory standards.
8. Intellect QMS
Intellect QMS is designed to meet the needs of businesses that require rigorous quality and compliance management. It aids in efficiently managing documents, audits, Non-Conformance Reports (NCRs), Corrective and Preventive Actions (CAPAs), and more.
9. Vault Quality Suite
Vault Quality Suite by Veeva Systems offers cloud-based applications that help life sciences companies maintain compliance and manage quality processes effectively, ensuring that products meet the required safety and efficacy standards.
10. AlisQI Platform
AlisQI Platform is an easy-to-implement QMS that ensures quality management and standard compliance across various business sectors. It allows companies to manage quality incidents, audits, and improvement projects efficiently.
---
These QMS options cater to a variety of industries and come with their own unique sets of features and functionalities. When selecting a QMS for your business, consider factors like industry specificity, scalability, integration capabilities, and regulatory compliance to choose a solution that best aligns with your organizational needs. Remember to undertake a thorough evaluation and possibly a pilot implementation to ensure that the chosen software meets your quality management requirements effectively.